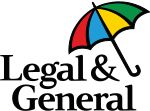 This webinar is suitable for data warehouse business and technical users. The first 30 minutes will be a presentation by Legal & General Group Data Science Director Peter Jackson, and the second 30 minutes will be a technical demonstration of WhereScape Data Automation software followed by Q&A.
Legal & General is rolling out a group-wide data strategy with automation at its core. The aim of the initiative is to:
Unite development approaches and architectural standards
Reducing reliance on legacy technology and hand coding
Reduce expenditure on external consultants and multiple software licenses
Hear how L&G are adopting a standardized data culture across all departments and achieving a data-driven transformation using Data Automation software.